Adding/Deleting Dimensions and Dimensional Tolerances
Adding/Deleting Dimensions and Dimensional Tolerances
Adding Dimensions and Dimensional Tolerances
You can add dimensions and dimensional tolerances. You can also add dimensional tolerances to the initial display.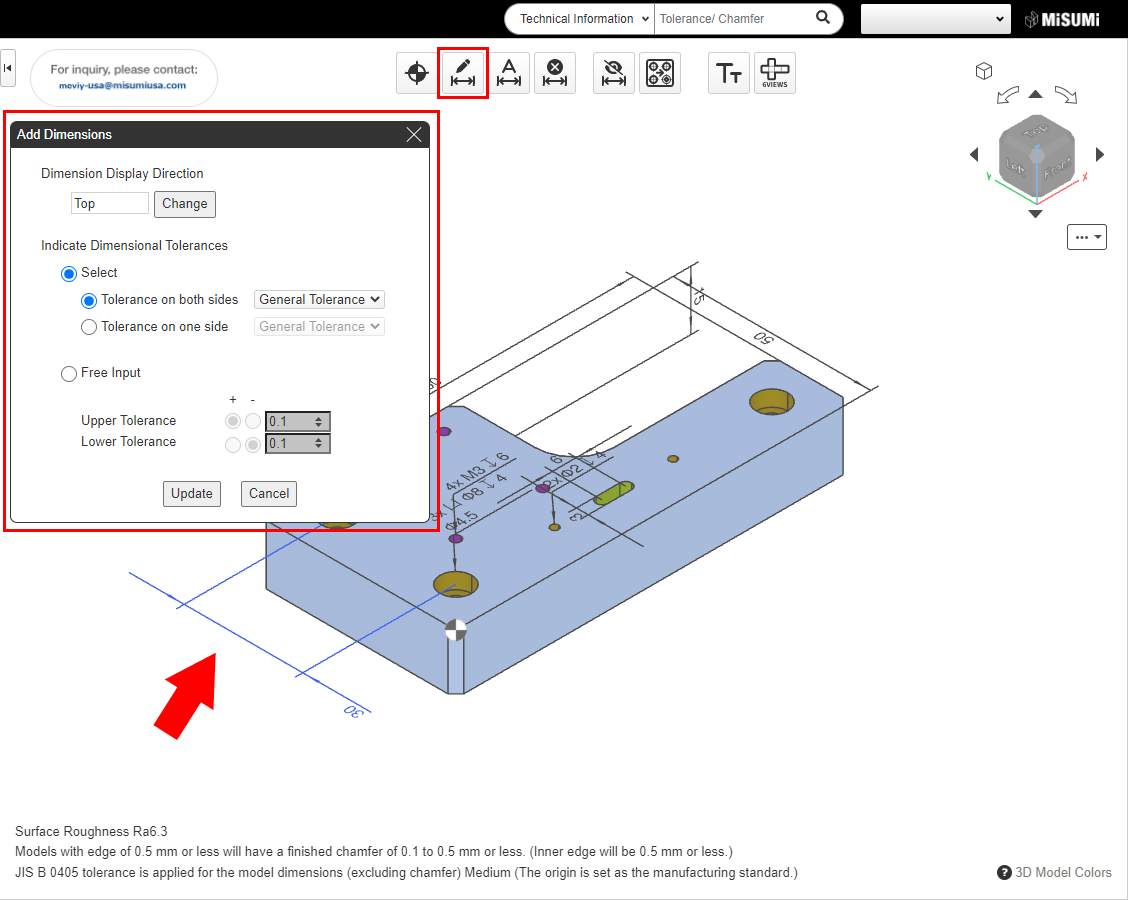 Click and then click 2 points (center of a hole, center of the arc of a slotted hole, a face, or side) to which you want to add dimensions.
Click where you want the dimensions to be displayed.
Finalize the position where the dimensions will be displayed.
The [Add Dimension] dialog box will be displayed.
Tip
By selecting

and clicking [OK] in the displayed dialog box, you will be able to batch add coordinate dimensions based on the origin point. However, this function is not available when a precision hole is set as the origin.
3. Select a dimensional tolerance from the drop-down menu.
If the desired tolerance is not listed, specify the tolerance using [Free Input].
Deleting Dimensions and Dimensional Tolerances
You can delete dimensions that you added accidentally or that you no longer require.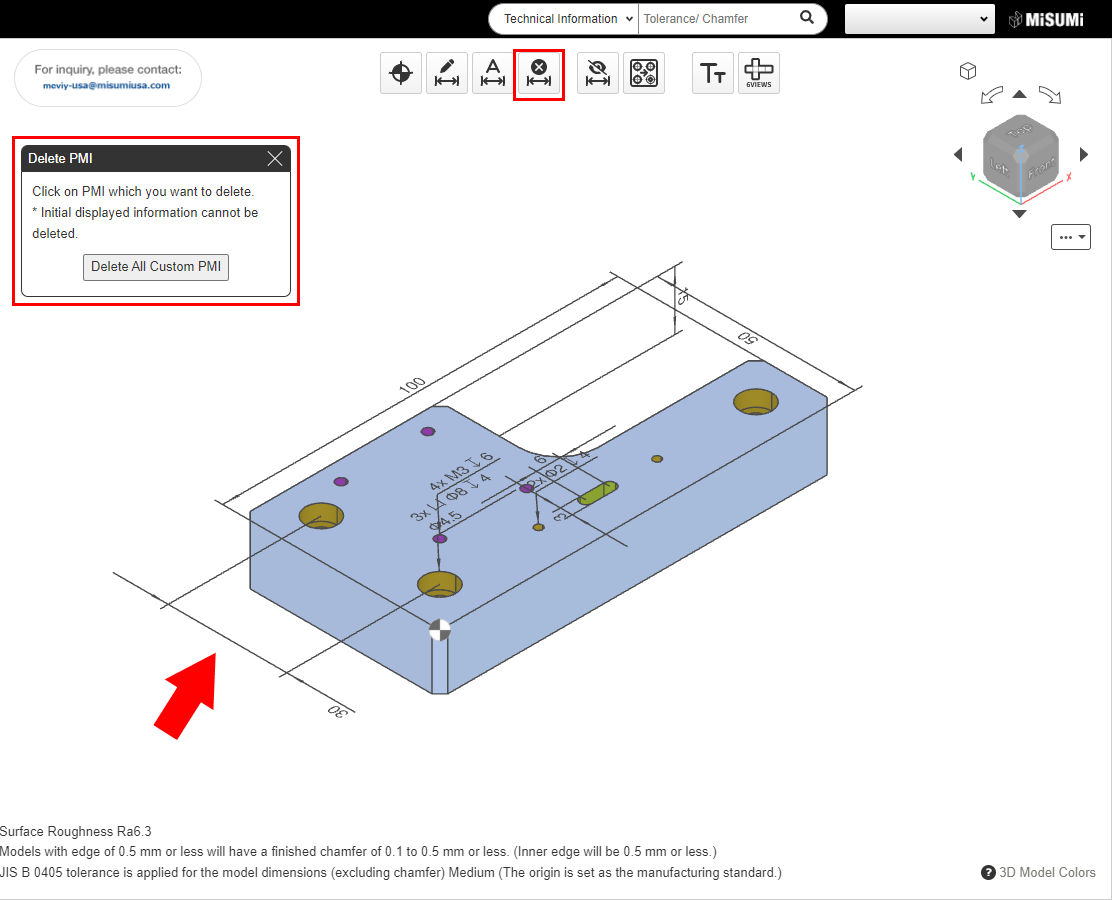 Click

and then click the dimensions you want to delete.
Notes
Initial display information such as the external dimensions and hole information cannot be deleted.
Select [Delete All Custom PMI] in the [Delete PMI] dialog box to delete all PMI except that which is part of the initial display.