Orders
There are two ways you can make an order:
Ordering directly through WOS

(For example, if the part-number issuer and buyer are different)
1. Log in to Misumi web order system and click "Order."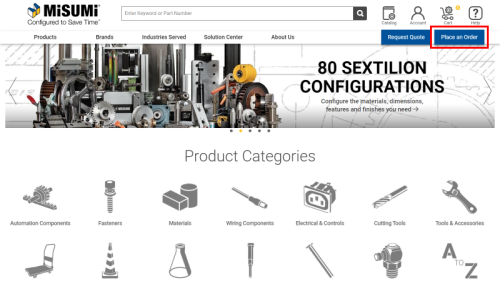 2. Fill in the required fields and click the "Next" button.
Tip
The part number can be confirmed from the [Product List(PDF)] or [Parts List (CSV)].
Parts List

Product sheet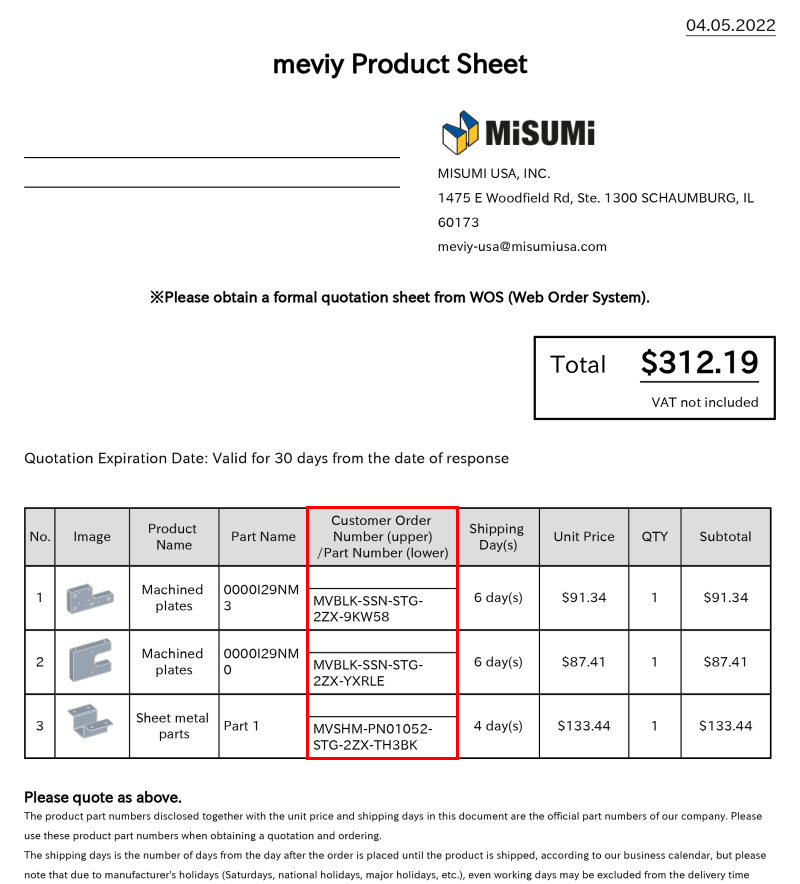 Caution
If you do not have authorization to order, you will not be able to proceed to the order screen.
Caution
Purchase authorization preferences for part numbers can be found in the user settings. If you select "Issue a part number that can only be purchased with the same customer code," a user with a different customer code will not be able to place an order for part numbers you issue. →"
Publish an Issued Part Number/Share a Project
"
Ordering from meviy

(For example, if you are a designer and have your own projects)
If you have uploaded models to meviy in the past and have confirmed quotations (part numbers have been generated), you can log in to meviy and make an order for each model.
1. On the home page, click "Start now" to display the login screen. Enter your MISUMI user ID and password and click "Log in."

2. Select the project you would like to purchase and add it to the cart.​

3. Open the cart and click "Proceed to order."​