[FA Mechanical Parts] CNC Milling
[FA Mechanical Parts] CNC Milling
The cutting service is a standardized service for parts that can be machined with a three-axis milling machine.
You can automatically get quotations for machined parts with shapes that could not be published in the FA Mechanical Catalog by simply uploading 3D CAD data.
Processing Equipment and Basic Information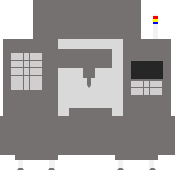 Depending on the material and thickness, the surface may remain untreated.
Length dimensional tolerances without chamfer, unless otherwise specified: JIS B 0405 medium (m)
 Chamfer dimensional tolerances, unless otherwise specified: JIS B 0405 coarse (c)
Models with internal corners of less than or equal to 0.5 are finished with C0.1 mm to 0.5 or less
Models with external corners of R0.5 or lower are finished with R0.5 or less
Tolerances for model dimensions, excluding chamfer:
JIS B 0419 K
Surface roughness, unless otherwise specified: √Ra6.3 [√Rz25]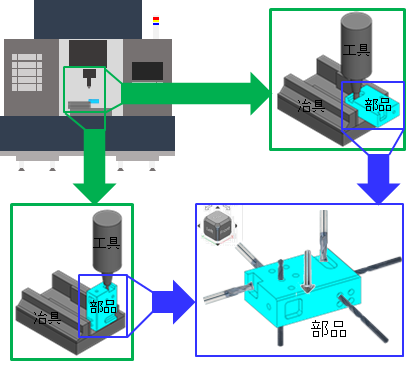 Machining is possible in six directions perpendicular/parallel to the material face of the rectangular body.
(related)
Machining Positions